Als sneeuw voor de zon
€

19.50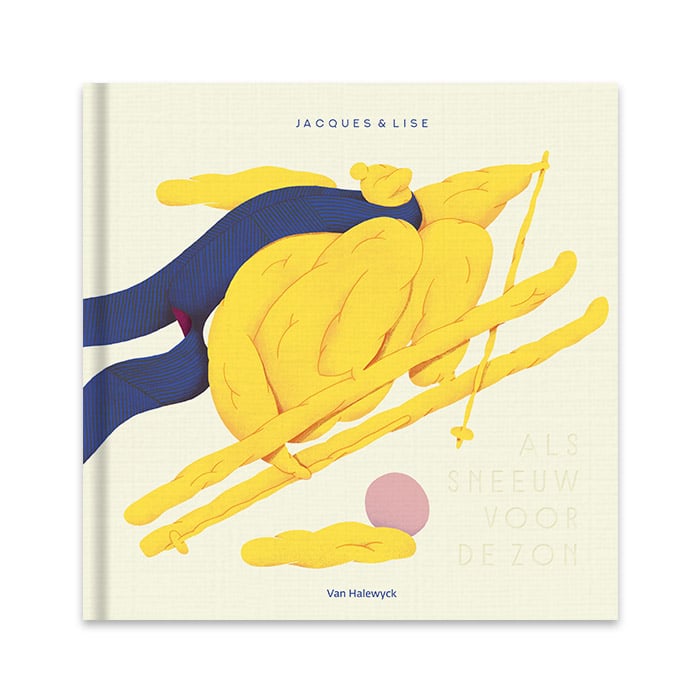 A passionate skier fills his days with acrobatic jumps, relentlessly, at least until an unfortunate event brings him down from his cloudy landscape. It marks the start of a wondrous adventure, leading him to a former loved one, one who still hasn't been able to say goodbye.
'Als sneeuw voor de zon' (Like snow in the sun) is a unique and endearing silent picture book about the difficulties of 'letting go'. On a subject where words often fall short, the warm storytelling illustrations invite and embrace.
-
Hardcover book: 250x250mm, 40 pages.
Published by Van Halewyck
ISBN 9789463830768
Language: No text inside except for the title (in Dutch)
-
Want a signed copy? Let us know to whom, you can leave a note when checking out.
-
Shipping costs are:
Belgium:
6,40 euro for one or multiple items (up to 10kg)
The Netherlands / France / Germany:
11,60 euro or 16,50 euro for multiple items (up to 10kg)
Rest of Europe / USA
Ranging between 13,75 and 17,75 euro for one book.
Want to order multiple books? Then drop us a message for a shipping quote.
-
Currently only accepting payment by Paypal,
but you can always contact us for a bank transfer option.